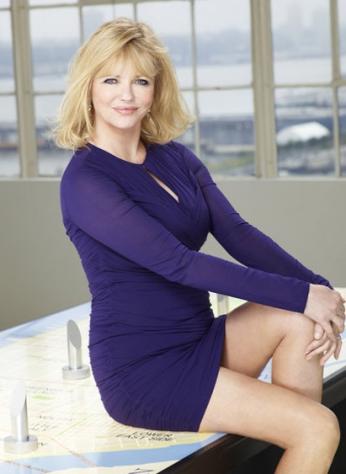 http://nowwatchtvlive.ws – The Celebrity Apprentice's fifth-season premiere began with real estate mogul / blowhard / occasional political figure Donald Trump meeting with the season's celebrity cast and revealing he would be breaking them up into teams based on gender.
After the women lost, Patricia Velasquez then opted to take Cheryl Tiegs and Victoria Gotti back into the boardroom with her after Trump and his children (Ivanka Trump and Donald Trump Jr.) debated the women's failure and pinned it on both women.
Ultimately, Cheryl Tiegs became the first candidate fired this season.
Trump fired the supermodel and former True Beauty judge for her role in the first task, in which sandwiches were sold to charitable donors and customers for NYC delis.
Patricia was clearly off the hook because her entire team agreed she did an excellent job despite the team losing the task, and the team was still successful overall.
She went on to tell Trump she would ultimately fire Cheryl over Victoria because Victoria brought positive energy and passion that would help her team. Trump agreed.
"I don't think you feel comfortable in this environment … do you?" Trump asked Cheryl. "I don't know if I fit into this group," Cheryl replied.
"I respect you for saying that and you're dealing with some very strong personalities, and you're just as strong as they are Cheryl – maybe stronger in your own way – but still, everyone on your team felt that you didn't step up."
"You, yourself, admitted that you held back money. The fact is Cheryl, you're an amazing success story. You're an amazing woman, but for purposes of what we have to do here, Cheryl, you're fired," Trump explained.
"To be honest with you, I think I did as good a job as I could. I'm telling you, I did a lot of things behind the scenes that nobody recognized or acknowledged … even though I'm a little teary-eyed, I'm happy. I don't think this environment was right for me."
"I'm certainly as intelligent as any of the women, but there's a toughness there that I don't have and don't ever want to have," she said following her ouster.